Fill out all of the fields below, then select Make Payment.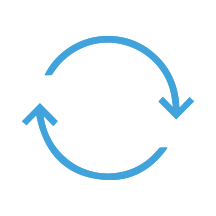 ---
HUGHES REPORTING ASSOCIATES DBA HUGHES LEGAL SUPPORT IS A LEGAL PROCESS SERVING COMPANY. HUGHES LEGAL SUPPORT DOES NOT HAVE AN ATTORNEY ON STAFF, NOR ARE WE PERMITTED TO GIVE LEGAL ADVICE. THE MATERIALS MAY CONTAIN INACCURACIES AND ERRORS. HUGHES LEGAL SUPPORT DOES NOT WARRANT THE ACCURACY OR COMPLETENESS OF THE MATERIALS. HUGHES LEGAL SUPPORT RESERVES THE RIGHT, IN ITS SOLE DISCRETION, TO CORRECT ANY ERRORS OR OMISSIONS IN ANY PORTION OF THE MATERIALS OR THE SITE. HUGHES LEGAL SUPPORT MAY MAKE ANY OTHER CHANGES TO THE SITE, THE MATERIALS AND THE PRODUCTS, PROGRAMS, SERVICES OR PRICES (IF ANY) DESCRIBED IN THE SITE AT ANY TIME WITHOUT NOTICE.
IN NO EVENT SHALL HUGHES LEGAL SUPPORT OR ANY OF ITS AFFILIATES BE LIABLE TO YOU OR ANY OTHER ENTITY FOR ANY DAMAGES WHATSOEVER, INCLUDING BUT NOT LIMITED TO, DIRECT, INDIRECT, SPECIAL, PUNITVE, EXEMPLARY, INCIDENTAL, CONSEQUENTIAL OR OTHER DAMAGES (INCLUDING, WITHOUT LIMITATION, ANY LOSS OF USE, LOST PROFITS, BUSINESS INTERRUPTION, LOSS OF DATA, INFORMATION OR PROGRAMS OR OTHER DATA ON YOUR INFORMATION HANDLING SYSTEM), THAT ARE RELATED TO THE USE OF, OR THE INABILITY TO USE, THE CONTENT, MATERIALS, AND FUNCTIONS OF THE SITE OR ANY LINKED WEBSITE, EVEN IF HUGHES LEGAL SUPPORT IS EXPRESSLY ADVISED OF THE POSSIBILITY OF SUCH DAMAGES. SOME JURISDICTIONS PROHIBIT THE EXCLUSION OR LIMITATION FOR CONSEQUENTIAL OR INCIDENTAL DAMAGES, SO THE ABOVE LIMITATIONS MAY NOT APPLY TO YOU.
SUBJECT TO THE TERMS, HUGHES LEGAL SUPPORT GRANTS YOU A NON-EXCLUSIVE, NON-TRANSFERABLE, LIMITED RIGHT TO ACCESS, USE AND DISPLAY THIS SITE AND ANY MATERIEAL THEREON. YOU AGREE NOT TO INTERRUPT OR ATTEMPT TO INTERUPT THE OPERATION OF THE SITE IN ANY WAY
YOU ARE SOLEY RESPONSIBLE FOR MAINTAINING THE CONFIDENTIALITY OF YOUR ACCOUNT AND LOGIN INFORMATION. TAKE STEPS TO ENSURE THA OTHER CANNOT GAIN ACCESS TO YOUR ACCOUNT. YOU MAY NOT TRANSFER OR SHARE YOUR ACCOUNT.
WE MAY TERMINATE OR SUSPEND ACCESS TO OUR SERVICE IMMEDIATELY, WITHOUT PRIOR NOTICE OR LIABILITY FOR ANY REASON WHATSOEVER, INCLUDING WITHOUT LIMITATION IF YOU BREACH THE TERMS.
HUGHES LEGAL SUPPORT collects and uses personal information as needed for appropriate and customary business purposes. The information may be collected directly from the individual (such as a website visitor or job applicant) or from third parties (such as companies that provides access to consumer address information). HUGHES LEGAL SUPPORT DOES NOT DISTRIBUTE PERSONAL INFORMATION TO THIRD PARTIES UNLESS REQUIRED BY LAW.
HUGHES LEGAL SUPPORT ACCEPTS SERVICE OF PROCESS REQUESTS FROM ALL OVER THE WORLD. WE MAKE DELIGENT EFFORTS TO SERVE ALL PAPERS IN A TIMEY AND LEGALLY CORRECT MANNER. REFUNDS ARE NOT PREMITTED UNLESS SERVICE ATTEMPTS HAVE NOT BEEN MADE.